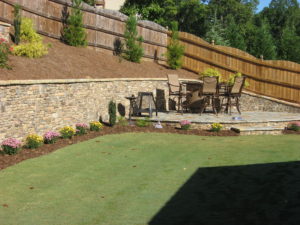 When planning the landscaping of your North Metro Atlanta yard, it is easy to overlook the importance of including a retaining wall. Particularly with the soil type that you find in most of Georgia, you can gain many benefits from having such a wall. The advantages you get are increased if the terrain of your yard is sloped, as a retaining wall can help you avoid costly soil erosion that can impact how your yard looks and grows.
See our Retaining Wall Portfolio for ideas.
Here are some of the benefits you can expect from a retaining wall: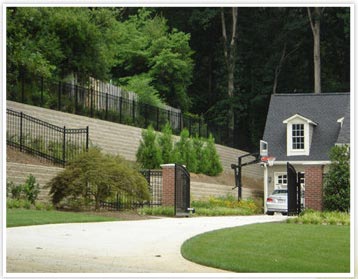 More Options For Your Yard – A retaining wall is not just an aesthetic feature. It provides you with functionality and the chance to personalize your yard just that little bit more. For example, you can use it to add an extra splash of color by situating vines to grow over your wall, a bed of flowers around or within the wall, or many other possibilities.

Enhanced Soil Protection and Quality – The major reason why you might have a retaining wall is to prevent erosion from wind and rain. Even minor amounts of erosion can easily kill plants with weak root systems, including trees, flowers, and even grass.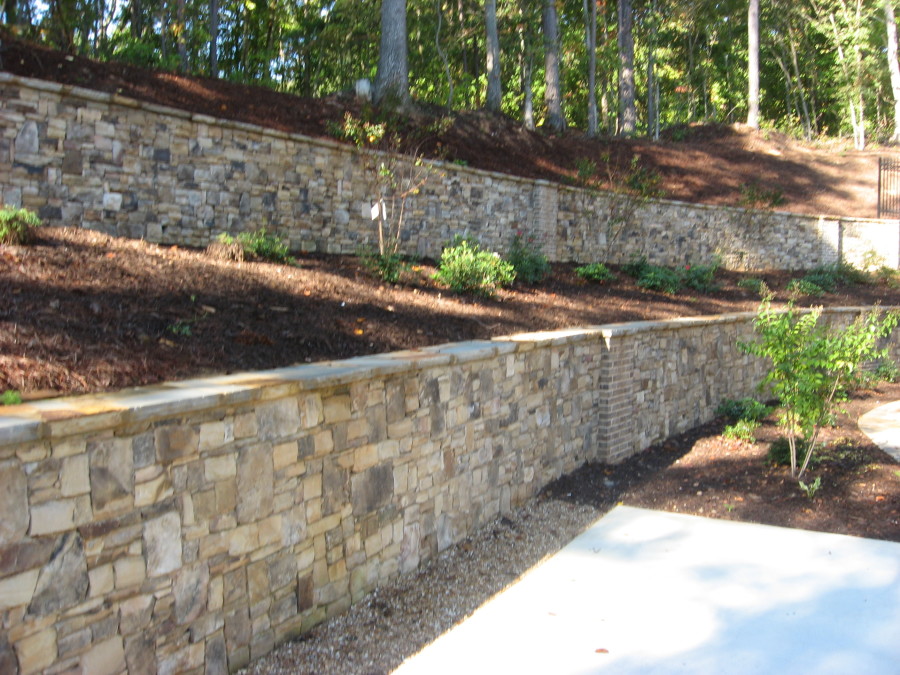 Creating a Cohesive Look For Your Home – Depending on the type of retaining wall that you use, it can be a great way to make sure that the "style" of your home is extended out into the yard as well. If you would prefer to create contrast, an oasis of orderly beauty away from the house, you can go with a subtly different look. The walls are available in a wide variety of different materials, so you are only limited by your imagination.
Many gardeners in Georgia will find that a retaining wall is a good way to encourage their perennials, many of which can be hard to replace if they succumb to erosion problems. All in all, there is no reason not to try a retaining wall!
Locations we service: Atlanta, Canton, Woodstock, Roswell, Dunwoody, Alpharetta, Marietta
For a free estimate call Michael Schoen at (404) 543-3007