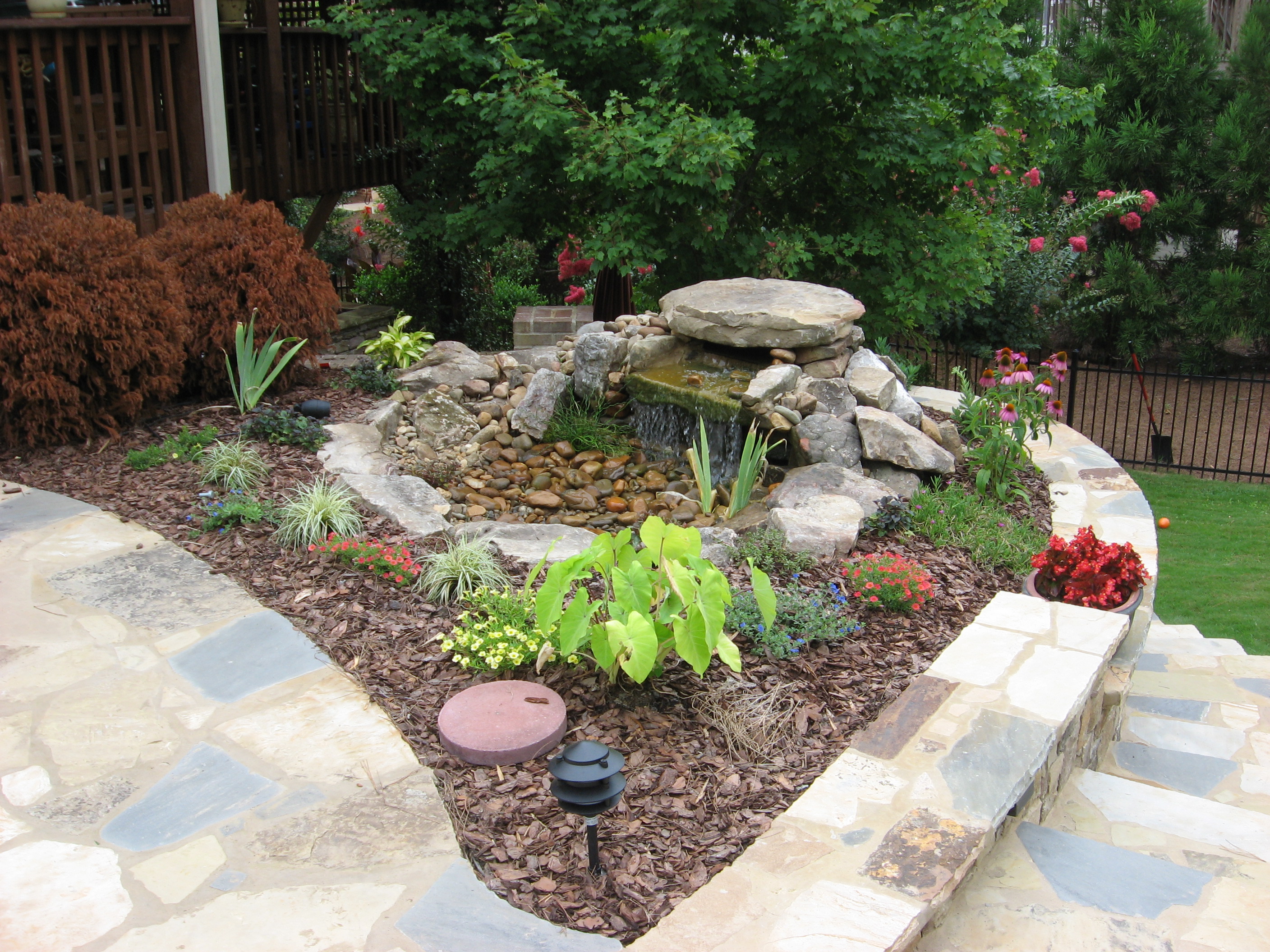 Swimming pools can improve your home entertainment exponentially, but what do you do about the landscaping? It's not just a matter of having your in-ground built and installed, but you also want the swimming pool and surrounding areas to have some appeal as well. There are a variety of landscape choices to use your swimming pool as a focal point for the rest of your yard such as certain types of trees and plants, waterfalls, lighting, and creating an entire tropical paradise surrounding the swimming pool.
Ask Your Pool Contractor
The first thing you should do, even before you put in the pool, is ask about landscaping choices. Some contractors are also adept at landscaping or even hire landscapers for their business, and will use those landscape ideas when deciding what design of swimming pool to build for you. The contractor may also have some ideas after the swimming pool has been built as to what would look best with your particular swimming pool.
Ask a Professional Landscaper
Even if you plan to do the majority of the work yourself, asking a professional landscaper can give you some great ideas. Choose one that has a portfolio of working with swimming pools and has photographs of landscaping ideas you enjoy. You can pay a small fee for a consultation without the requirement of hiring him or her to do the work.
Stones and Rocks
Add a variety of natural and colorful rocks and stones to your surrounding pool area. It is a great idea to get ones that stay cool and are easy on the feet so you can use them as a path from your backyard to the pool. This keeps your backyard attractive. They are also relatively inexpensive and easy to install. Fieldstone Boulders will also blend the background and foreground   together in a seamless manor, and will also accentuate landscaping, bushes, flowers, and trees.
Plants and Flowers
You have a multitude of choices when incorporating plants and flowers into your landscape design. Since your swimming pool is very much a focal point in your backyard, you can turn your yard into a tropical oasis by choosing mostly tropical flowers, bushes and plants to put in your garden. The types of plants and flowers that will grow in your yard will also depend on your climate, so you should keep this in mind when deciding.
Lighting
Besides the lights in your pool, we also offer a wide variety of lighting choices for all your landscaping needs. From pools to golf greens to everything in between. One call that's all.