Founded in 1994 as an owner operated, landscape contracting firm, Atlanta Landscapes and Pools is helping homeowners to redefine the meaning of outdoor living. Through our steadfast commitment to design excellence, unique plant combinations and quality execution, we have earned ourselves the reputation as North Atlanta's premier landscape contracting firm. Offering mid to high-end residential landscape design and inground pool construction services.
Atlanta Landscapes and Pools is a design and build landscape construction company that has been creating our clients dream landscapes since 1994. We are a full service landscape company taking our clients projects from concept design through to completion. We offer creative design, quality craftsmanship and service that is un-matched in the industry.
We work primarily with home owners residential exterior design of landscape, hardscape, outdoor living, custom swimming pool design and installation as well as decorative stone features and concrete work. With a solutions-oriented mindset and an eye for exceptional design, we have earned our reputation as a leader.
Services Provided
Gunite Swimming Pool Designer, Gunite Salt Water Swimming Pool Builder, Landscape Designer, Landscape Architecture, Landscape Installation, Outdoor Kitchens, Outdoor Living Areas, Outdoor Fireplaces & Firepits, Masonry Work, Irrigation, Concrete, Decorative Concrete Pavers, and Stone Pavers
Areas Served
North Atlanta including: Roswell, Canton, Marietta, Woodstock, Alpharetta, Smyrna, Cumming, Buckhead, and Sandy Springs
Meet The Team

Michael Schoen – Owner & Founder I have been landscaping for 25 years, working with top level landscape/pool design groups and garden centers all my life. This has enabled me to feel comfortable with any project. I will work with you through the entire project as I take great pride in keeping in touch with my customers. Landscaping has been my passion as long as I can remember. Bringing yards to life with beautiful patios, water features and landscapes will always bring a smile to my face. I will bring the same passion when creating your custom landscape. Customer service and satisfaction will always be my main goal.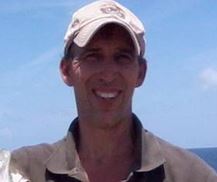 Larry Steppe – Job Site Manager Larry makes sure that everyone on the project has the materials they need to keep the project running smoothly and on schedule.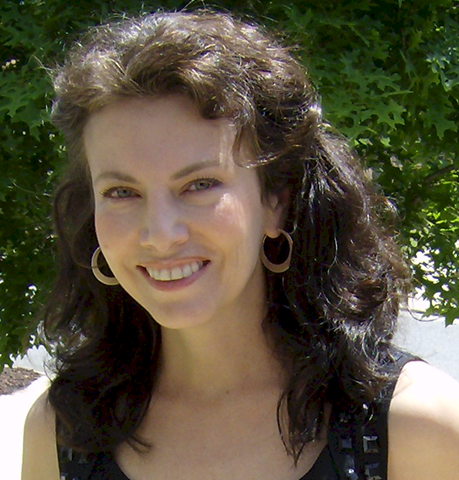 Michelle Schoen – Advertising and Public Relations Michelle makes sure Atlanta Landscapes and Pools stays in touch with the community it serves through volunteer work and participating in relevant local events.

Leslie Keffler – Social Media and Website Developer Leslie keeps the website in top shape, develops our social media strategy and organizes the blog articles so we are communicating consistently with our clients and prospects.
The Crew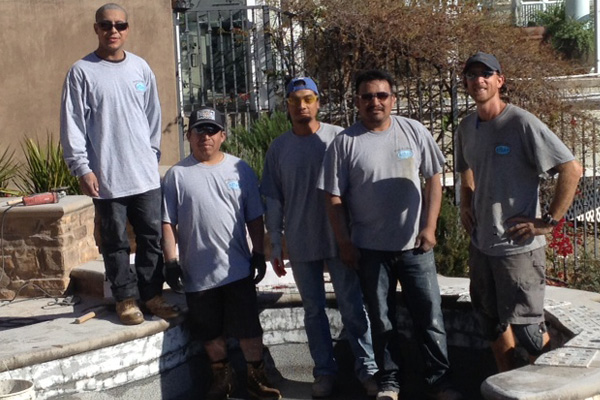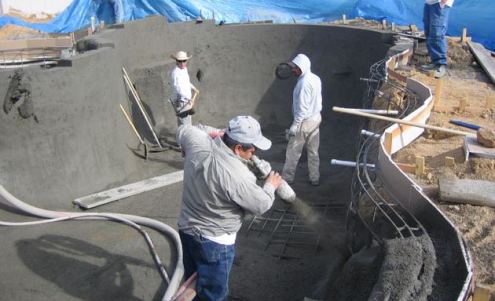 Before We Meet You
We realize one of the most important parts of hiring a contracting company for your project is trust. No matter how great the portfolio, it all comes down to…
1. Will the company show up on time and be conscientious in their work?
2. Will the owner of the company be on site and make sure nothing gets damaged?
3. Can I trust the company to complete the job and not run off with my money?
I'd like you to know a little more about us so that we can begin to earn your trust even before we come out for the estimate.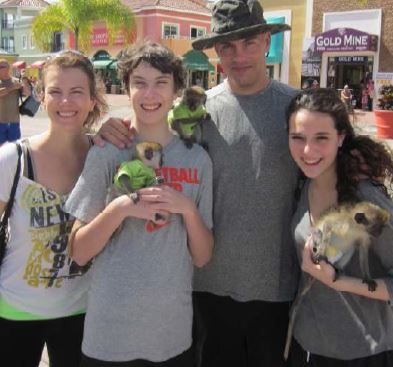 Michael and I (Michelle) have lived in the suburbs of Atlanta for most of our lives. Michael grew up in Sandy Springs and Michelle group up in Smyrna. We met in our early 20s and we have been married for 22 years. We, currently, live in the Bridgemill area- off Sixes Road in Canton, GA (very close to the new Outlet Mall).
Our kids (holding the monkeys above) are Danielle (16) and Joshua (15). And, like a crazy person, I've been homeschooling both of them. Danielle just started taking some college classes at Chattahoochee Tech and Joshua is our computer wiz and has been teaching himself to program apps for Androids.
In addition to helping with Atlanta Landscapes and Pools, I'm also a Virtual Assistant specializing in adding video company websites. And that's how I met Leslie Keffler (also a Virtual Assistant and our Web Designer).
Larry Steppe and Michael have been working together doing landscaping since their late teens. In addition to loving working outdoors and creating masterpieces for homeowners, they are both big classic muscle car fans and love restoring old Mustangs. But Michael's ultimate dream is to win the World Series of Poker in Las Vegas and every July he flies out there to give it one more shot!
The photo above was taken on an extended family cruise trip to St. Kitts and we call it "The Family of Monkeys".
We hope getting to know us a little better will help you feel comfortable having Michael come out for an estimate to design your perfect landscape feature or pool. And you can feel assured that we are a family business with deep roots in Atlanta and are here for the long haul!