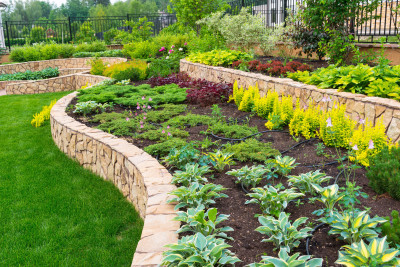 As a homeowner, it can be difficult to discern if the landscape company you're hiring has all the right qualifications. In order to help you do your due diligence, we talked to Michael Schoen, owner of Atlanta Landscapes and Pools, a landscape firm in North Atlanta. He offered these 5 questions that homeowners should consider before hiring a landscaping contractor.
1. When it comes to landscaping companies, how important is experience?
Incredibly important. You should check references and compare previous examples of their work to your needs and standards. Make sure you consider the following questions:
* Is previous work similar to your project?
* Does the quality meet your expectations?
* Do they have a reference list with past clients and companies that they have worked with?
* If possible, visit a project that has been done for a few years to see how their work stands up to the test of time.
If a company has not demonstrated experience similar to your project, how can you be certain that the work can be accomplished? Years in business doesn't necessarily equate to expertise in the scope of your project. Other companies may over exaggerate their experience, knowledge, skill and capabilities. Can you be certain of their abilities just from a verbal promise? Can they show you past projects that reflect their talents and aptitude? Can you ensure they have the competence to complete your project?
2. Is there any other background information I should look up before hiring a landscape company?
Yes, you should find out how long they have been in business. How long a company has been in business can give you a glimpse into the reputation the company has built over the years. Make sure the company runs a valid and trustworthy business.
3. Who is responsible for pulling the required permits for a project?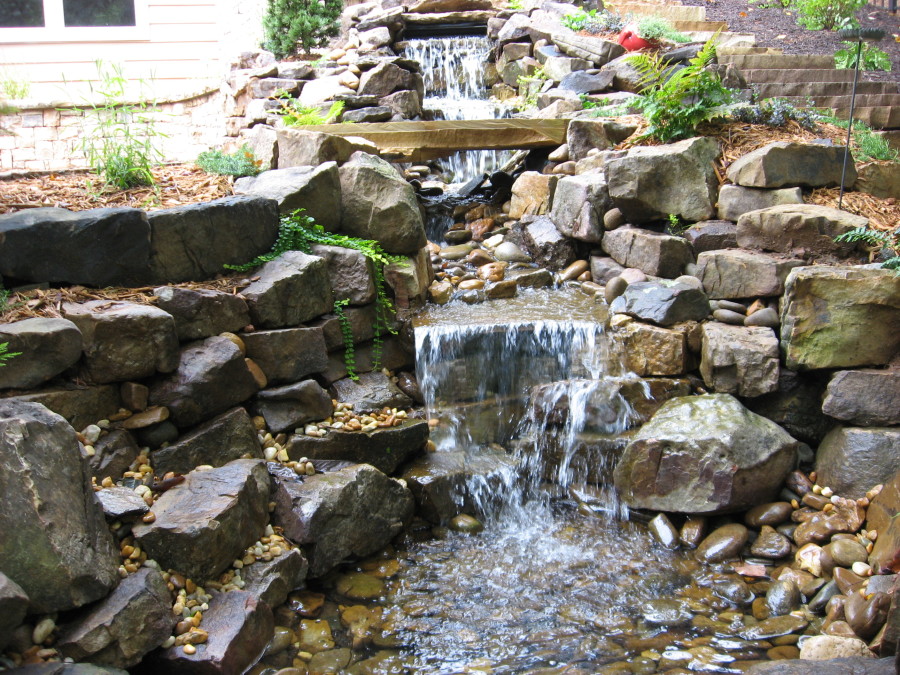 Your landscape contractor should be familiar with local codes and pull all necessary permits.Many projects require city permitting, and doing work without permits can cause serious problems throughout the course of your project. These problems include, but are not limited to: fines from the city, new permits required, work could be stopped until the appropriate permits are pulled and plans are submitted, prolonging the project and increasing the costs (aside from the fines). Many contractors may try to complete projects without pulling the appropriate permits to avoid fees and increase their profit. This can be very harmful to the property owner, even becoming a potential safety hazard. If the proper permits are not pulled, the contractor's work can be critically examined by city inspectors later, adding more time and money to a project. You could be responsible for the cost of adding or removing elements of the project to comply with city codes.
4. Will the final cost of a project be the same as what the landscape pro quoted at the beginning?
Not always – discuss with your designer or contractor whether the quote is a fixed price or just an estimate. Also ask how cost changes will be handled once your project is underway. Make sure you sign a contract agreeing to the circumstances.Set unit pricing and signed contracts ensure the project's budget and direction and allows for changes through change orders. Contracts guarantee scope of work, design, installation, permitting, disposal, etc. Other contractors may begin work without a signed contract or guaranteed pricing. This can be very bad for the property owner as the project progresses. Problems or additional work could begin to arise, raising prices on the project and billings without the client's consent.
5. What payment options do I have when doing a landscaping project?
These will vary so always ask how much money the company requires down to start a project and what your billing options are (full upfront, upon completion, or down payment and balance upon completion). How can you guarantee a contractor will complete the work to your satisfaction if they are paid in full up front? For most projects a down payment on materials is normal and can be substantial for a very large project. Unstructured payments lead to uncertainty and lack of organization, both of which are characteristics of a bad contractor.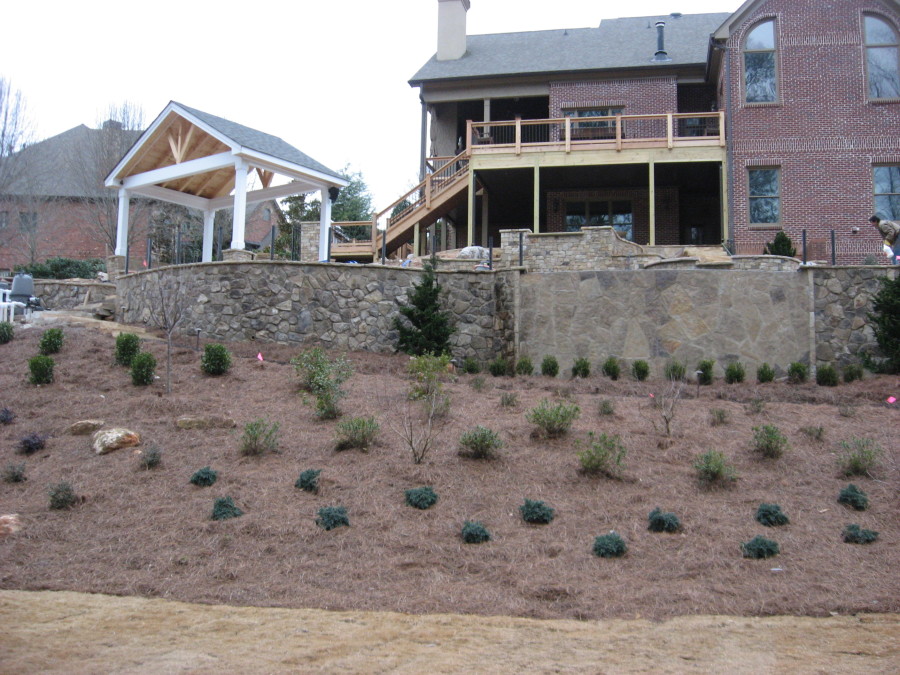 Atlanta Landscapes and Pools will provide free quotes for Outdoor Kitchens and Fireplaces, Retaining Walls, Inground Pools, Patios, Tree Removal, Grading, Rock Walls and other Outdoor Water Features. They service North Atlanta including Roswell, Canton, Marietta, Woodstock, Alpharetta, Marietta and surrounding areas.

See our Gallery for ideas and inspiration.
For a free landscape estimate call Michael Schoen at (404) 543-3007