Why Choose Atlanta Landscapes and Pools?
It's important for your home or property to make the right first impression. More importantly, you should spend your time enjoying your exquisitely landscaped property, not chasing around a host of contractors, designers and craftsmen in order to make your dream a reality.
For more than 20 years, Atlanta Landscapes and Pools has been creating eye-catching landscapes – from the practical and functional, to the serene, to the over-the-top gorgeous.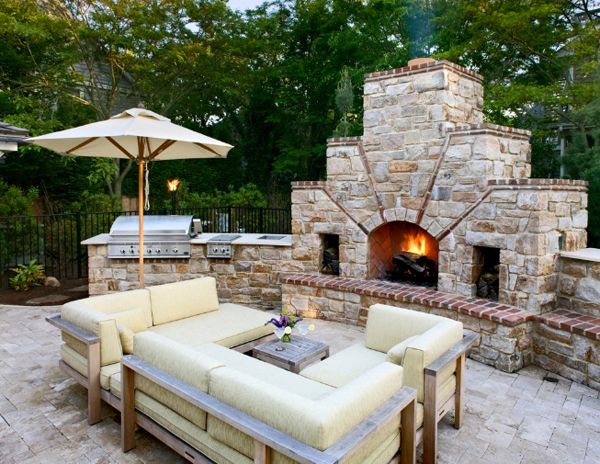 A "One-Stop Shop"
In order to ensure a seamless experience while placing no limits on the possibilities for our clients, we have expanded our business over time so that we may provide a "one-stop shop" for even the most extensive landscaping design and construction projects. We employ a number of expert landscaping, stonework, grading, concrete and pool professionals to ensure beautiful, high-quality, lasting outdoor spaces. We proudly serve Atlanta's Northern suburb areas as well as Buckhead and surrounding areas.
Landscaping is just the tip of the iceberg. With consistent access to the entirety of Atlanta Landscape and Pool's extensive service offerings, you can rest assured that you won't have to look anywhere else.
To make sure the process of working with us is smooth from beginning to end, each project is assigned a single point of contact. Your contact will coordinate the design team, installation professionals as well as any other teams. Whenever you need to contact us, you'll only have to remember one name and one phone number, making your life that much simpler.
We specialize in outdoor living projects such as Swimming pools and spas, Pool renovations, outdoor kitchens, outdoor fireplaces & firepits, pavers, patios, travertine decks, retaining walls along with decorative structures, stone and concrete work for a total outdoor make-over. Our design professionals will work directly with you on a plan and our hardscape experts will bring it to life. As a family-owned business, client satisfaction is what we value the most. We have been servicing the Atlanta area for over twenty years and have one of the best reputations in the industry.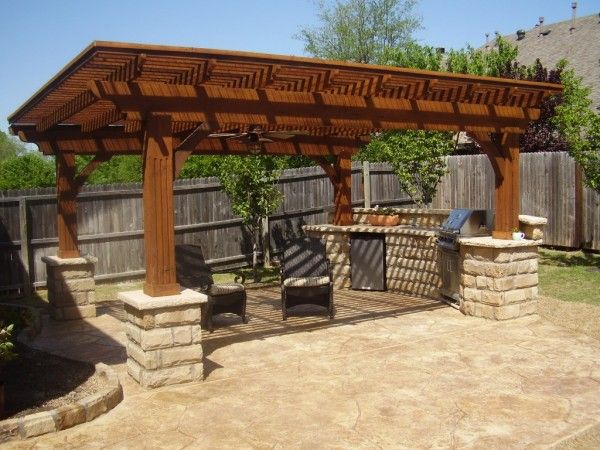 Our Team Specializes in:
Outdoor Living Areas/Covered Structures/Pergolas
Custom Pools/Spas – Infinity Pools – Negative Edge
Landscape Design
Landscape Construction
Outdoor Kitchens/BBQ
Custom Waterfalls/Water Features
Outdoor Fireplaces
Hardscape
Irrigation
Retaining Walls
Covered Patios
Travertine and pavers pool deck
Waterfalls
Grading and Tree Removal
Areas Served
North Atlanta including: Roswell, Canton, Marietta,, Woodstock, Alpharetta, Smyrna, Cumming, Buckhead, Sandy Springs and Dunwoody.
"How Long Does it Take to Build an Inground Pool?"
Watch Atlanta Landscapes and Pools Build a Pool and Spa in just 4 Minutes!
Family Fun is Our Business!
Atlanta Landscapes and Pools builds fabulous outdoor kitchens, stone patios, retaining walls, in Atlanta and surrounding areas. By offering expert design solutions and state-of-the-art construction techniques, our company is able to provide our customers with the highest quality. We're also well-known throughout Atlanta for superior customer service. By assigning one of our dedicated and reliable project managers with years of experience, we ensure that your landscape experience is exciting and worry-free.
At Atlanta Landscapes and Pools we work tirelessly to build positive customer experiences! Our mission is to leave every customer with a smile. Our quality Atlanta landscape designers are trained to meet all of our customer's dreams as well as their specific needs, whether you're in Atlanta, Marietta, Roswell, Dunwoody, Canton or elsewhere in the North metro area. Our goal is to understand our customers' hopes and dreams, needs and passions! We strive to make sure every landscape and hardscape we create is an exact match to your family's lifestyle.
At Atlanta Landscapes and Pools we always provide our customers with the highest quality at the best possible value. For us, quality means longevity, efficiency, performance, craftsmanship and beauty. Value includes both the purchase price and the cost of long-term warranty and maintenance. We also offer Custom Landscape Design Plans as part of our packages.
 Start living the dream today! Your backyard oasis is
only a phone call away!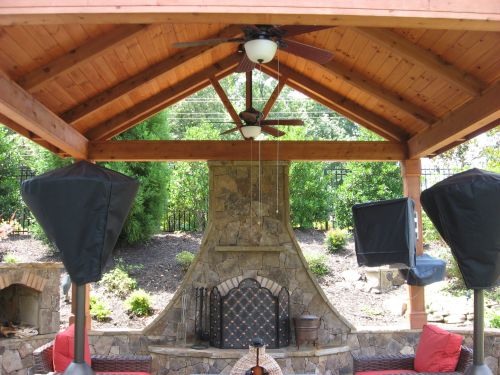 Getting Started
The first step is scheduling your free consultation with Atlanta Landscapes and Pools when you'll meet your project manager in-person during a visit to your home. During this meeting, you can explain your vision for your outdoor space. Your project manager will create a plan and estimate to get the job done right. It is our goal to make your next outdoor renovation project an enjoyable process where the results speak for themselves. We pride ourselves on offering the highest level of customer satisfaction.
Discover the difference it makes to work with the best. Contact Atlanta Landscapes and Pools today at 404-543-3007 for your free consultation, or feel free to browse our Landscape Design Gallery to find out more about what we can do for your outdoor space.